Īsi pirms skolēnu rudens brīvlaika, š. g. 23. oktobrī Latvijas Nacionālajā bibliotēkā notika konkursa "Pasaules jaunatne debatē" fināls, kurš pirmo reizi norisinājās Latvijā. To vērot devās arī četras Siguldas Valsts ģimnāzijas 10. klases skolnieces – Anete Felkere, Zane Sabule, Līva Pūka, Silvija Segliņa, kā arī skolotāja Aira Langenfelde.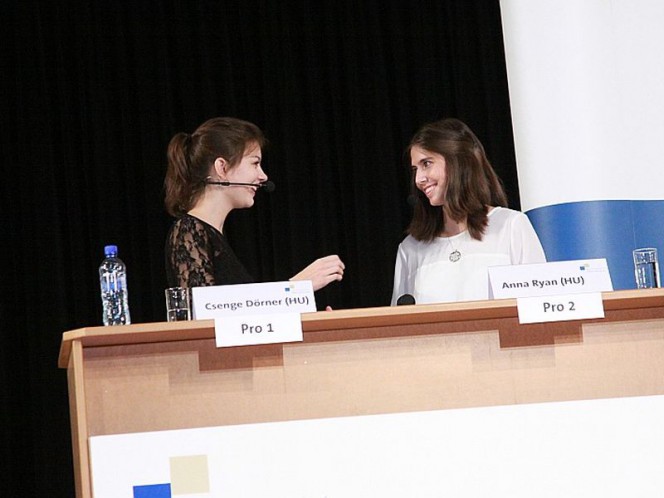 "Pasaules jaunatne debatē" ir skolēnu konkurss vācu valodā, kas norisinās astoņās Centrālās un Austrumeiropas valstīs: Čehijā, Igaunijā, Krievijas pilsētās Maskavā un Sanktpēterburgā, Latvijā, Lietuvā, Polijā, Ukrainā un Ungārijā. Kopš 2005. Gada konkursā piedalījušies vairāk kā 1000 skolēnu.
"Pasaules jaunatne debatē" rosina jauniešus diskutēt par politiski un sabiedriski nozīmīgām tēmām. Tādējādi projekts veicina politisko izglītību Centrālajā un Austrumeiropā un stiprina debatēšanu kā demokrātisku konfliktu risināšanas veidu.
Debates vācu valodā uzlabo skolēnu vācu valodas zināšanas un aktīvi iesaista viņus mācību procesā. Tikšanās ar jauniešiem no citām valstīm veicina tautu savstarpējo saprašanos.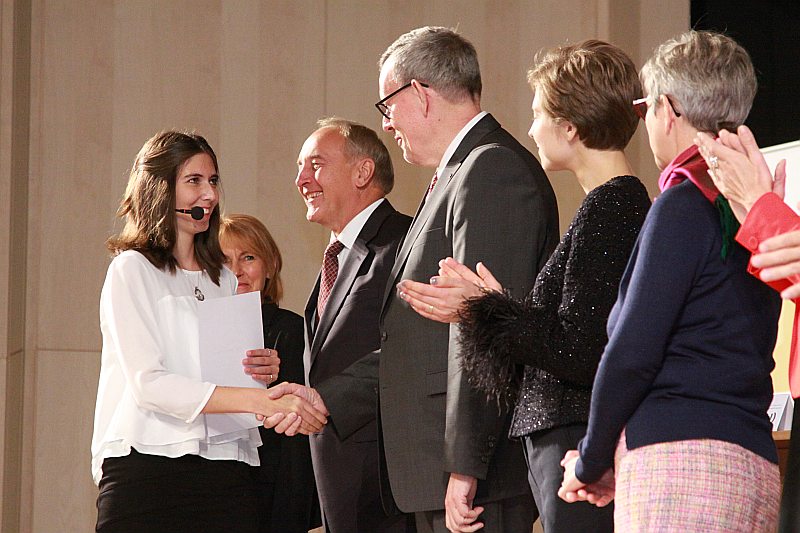 To visu klātienē vēroja un izdzīvoja Siguldas Valsts ģimnāzijas skolnieces, gūstot jaunus impulsus vācu valodas apguvei.